By Renee Hoekstra, CVS – President, SAVE International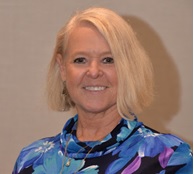 It's December and six months of my Presidency has come and gone…where did the time go! I'm excited that we have quite a few things in the works by many of our members and will be happy when we finally have some things finished that we can truly be proud of for our organization. It just takes time to accomplish things, and sometimes it takes longer than we would like. We could do even more, in less time, if we could get more of you to volunteer a little time to work on some of our initiatives. These initiatives will help us accomplish some very vital things to help us to move forward.
As mentioned in my November article, I'm hoping that the request for the Tiger Teams will be coming this month, so watch your emails. However, I know a couple of our SAVE International Board members, including the Certification Board, would love some help. Please reach out to Anthony Dunams (anthony.dunams@arcadis-us.com), Jacqueline Fahmy (jacqueline_fahmy@hotmail.com) and Bob Rude (bob@rsrsolutions.com).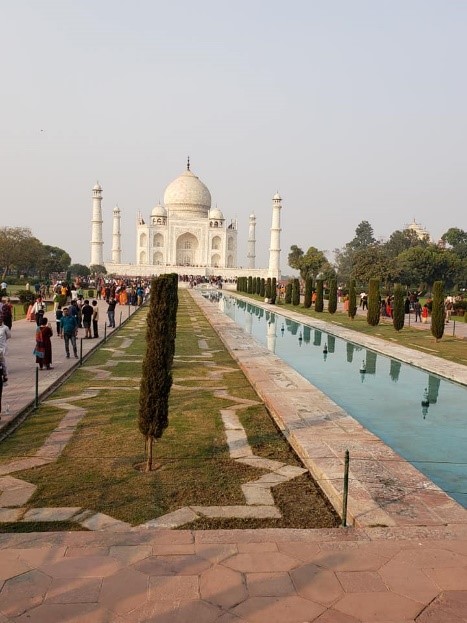 As I am writing this article, I am travelling throughout India getting a chance to see some wonderful history and beautiful sites. Prior to this trip, I was in Bangalore at the Asian VE Conference hosted by the Indian Value Engineering Society (INVEST), so I figured what a great opportunity to see the sights of India. I wanted to share one of the pictures from our trip to the Taj Mahal, a beautiful and wonderful feat of architecture, engineering and the love of a man for his wife.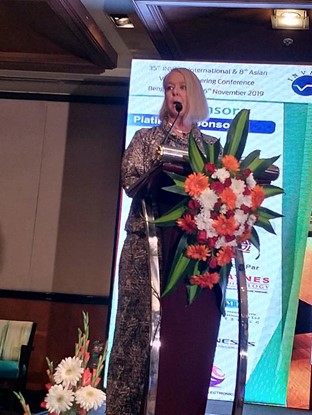 I also want to share some exciting news from the conference and our affiliate in India. They are working diligently to continue to "Spread the Word" and have some very lofty goals related to education and certification within India. We had SAVE representatives from the United States, Canada and the Netherlands as well as several members from the Society of Japanese Value Engineering (SJVE) at the conference. I had the honor to speak and share updates from SAVE as well as a focus on how various government agencies support and encourage Value Engineering in the U.S. I also had a chance to lighten the atmosphere and have a little fun with the attendees. They had a chance to play the "Wheel of Function", which some of you will remember from the 2018 Value Summit.
The Asian VE Conference was a great success with over 225 attendees and great corporate support from the manufacturing industry. Numerous keynote speakers provided their thoughts and support of Value Engineering in the way they do business. INVEST continues to want to be a stronger part of SAVE as well as grow Value Management over the next year. This is exciting for our industry as a whole. Thank you INVEST for your wonderful hospitality and a successful conference!
In a continuing effort to be transparent with our members, I wanted to share that the SAVE Board and the Certification Board are working together to fix the challenges we have had with our testing for the Value Methodology Associate (VMA) certification and our certification maintenance program. We know there have been numerous frustrations and we are meeting with our association management company, Talley Management Group, in December to finalize a potential new approach. As I had mentioned at the beginning of my article, it often takes us more time than you would like, but we are all doing our best to better serve our members and want to make sure we make the right decisions.
The Value Methodology Body of Knowledge (VMBoK) is ready for final professional editing and graphic design, so we are hoping everything will be ready in time for the 2020 Value Summit in June. In addition, as I had mentioned in November, more changes will be coming, and we are working to that end. We are hoping to have an announcement of changes and timelines by the first of the year. I know that many of you are anxious to finalize all of our educational and certification approaches so that we can continue to move forward with promoting Value Management and growing our VMAs, Certified Value Specialist (CVS) and membership as a whole.
I hope that as 2019 comes to a close, you have all taken to heart my message of October and in addition to your professional growth you have had a chance this year to continue to stay healthy and stay in touch with acquaintances, friends and more importantly family. Best wishes and I am looking forward to many exciting things in 2020 and a very successful Summit in New Orleans!