By Stephen Kirk, PhD, CVS, FSAVE, FAIA – Vice President Education, Miles Value Foundation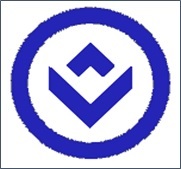 SAVE International (SAVE) and the Miles Value Foundation (MVF) sponsor a competition for all universities that offer semester courses on value engineering (VE), value analysis or value management (VM). The course may be in any discipline including engineering, architecture, management or general sciences.
The purpose of this competition is to recognize the students and the universities for their value work. SAVE and MVF encourage universities to offer semester courses in VM and believes the competition brings visibility to each university.
The winning student team receives up to $3,000 towards travel expenses to the 2020 Value Summit being held June 6-10 in New Orleans, LA.
Submission for 2020
SAVE and MVF encourage professors of university VE courses to nominate their best student value study. Professors interested in submitting a student value study must email their nomination to Dr. Stephen Kirk, MVF Vice President Education, at info@value-eng.org by March 15.
Student or student team value studies of no more than 25 pages must be submitted by the course instructor to the SAVE business office at info@value-eng.org by April 30. Each university may submit only one value study prepared by an individual student or student team. Value Study reports are to identify:
the study topic
the participants
the VM process followed
techniques used, including function analysis
the study results
Judging
Judging of submittals will be based on the information provided in the report, use of the Value Methodology and the quality of the written report in communicating the process and results. The evaluation jury will consist of the SAVE Vice President/President-Elect, SAVE Director of Conferences, SAVE Certification Board Chair and the MVF Chairman. Should a tie occur, the SAVE President will make the final selection.
2019 Winner
In 2019, three universities submitted:
Wayne State University
Universidad Panamericana, Guadalajara Campus
City University of Hong Kong, China
The selected best student VM study was the City University of Hong Kong students. Their project was "A New Building for the Department of Architecture and Civil Engineering". The supervisor was Dr. Mei-yung Leung and the student team members were Xiaoyi Wei, Chendi Wang, Qing Yu, Xi Han, Yuen-ting Lee, Yiqi Yuan, Weizhen Xu and Khursheed Ahmed.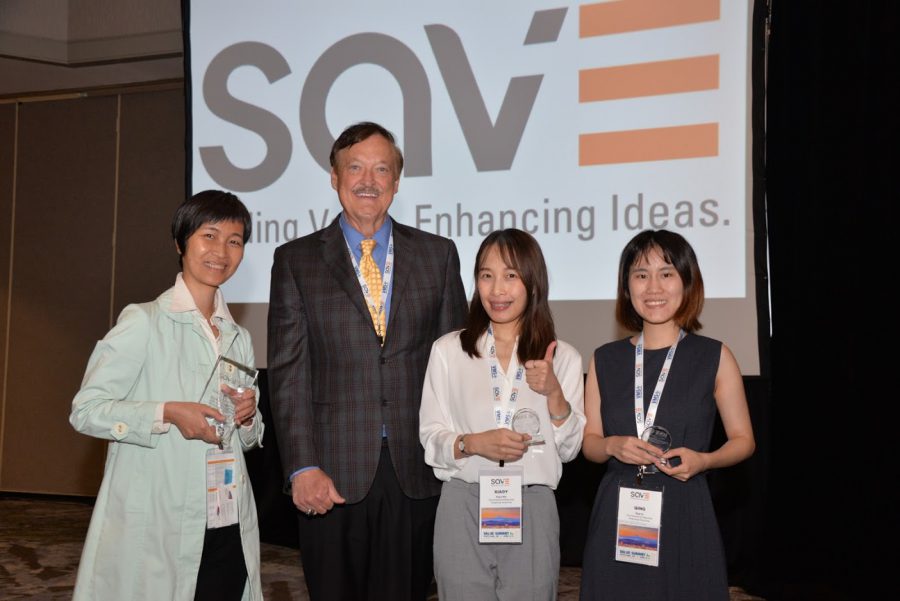 The project was a new building for the Department of Architect and Civil Engineering (ACE) of the City University of Hong Kong. This new ACE building was to be smart and green, and the first building that visitors could see when they enter the university. The Value Management workshop was conducted to improve the original design of this building in terms of life cycle cost reduction, and the improvement of performance, reliability, quality and safety.
Seven professionals with different background participated in the VM workshop, including a client, an architect, a structural engineer, a building service engineer, a quantity surveyor, a project manager, a constructor, and a facility manager. The total duration of the workshop was 40 hours, and consisted of six systematic phases introduced by SAVE in 2015 (i.e., information, function analysis, creativity, evaluation, development, and presentation). Google drive was used as a tool throughout the entire VM workshop for sharing the information and documents.
During the creativity phase, a total of 210 ideas were generated using various creativity techniques, including brainstorming, six hats, the Gordon techniques and Scamper. In the evaluation phase, 16 outstanding ideas were selected for further research by using champion, pair comparison and evaluation matrix, such as AI-controlled robotic furniture, roof garden energy recycle system, natural ventilation system, 3D-printed multiple-function building on roof garden, smartphone-based access control system, fire curtain, build living wall, and so on. Proposals were developed for those 13 ideas including original/proposed design, original/proposed cost, net saving, action plan, advantage /disadvantages, etc. Finally, the total life cycle cost was reduced by HK$ 14,700,000 after this VM workshop and the functions of the whole building were improved, especially for the smart building and green building aspects.